MyAccount is changing
Our existing MyAccount is being replaced to allow us to improve our digital services.
You will need to register for the new MyAccount now so that you're prepared for the switch over.
You can access your existing MyAccount until 31st March 2021.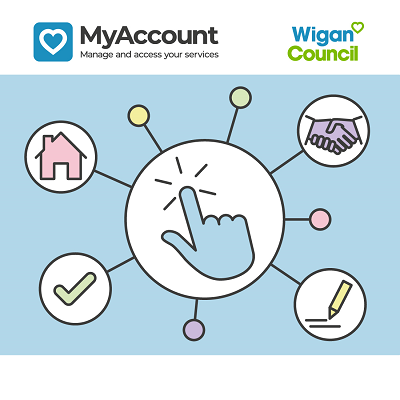 What's coming and what you can expect
Existing online services will move over to the new MyAccount before 31st March 2021.
We have a full programme of works to review and replace existing MyAccount services from April 2021 to ensure that they:
Meet accessibility standards
Are fully compatible on a variety of devices and browsers
Are simple and easy to use
Provide quicker and improved outcomes
Meet the needs of our users
What services can you access on the new MyAccount?

When you sign into the new MyAccount, you will be able to:
View your Council Tax details
View your Housing Benefit details
Report a wide range of issues within the borough