Welcome to MyAccount
When you sign into MyAccount, you will be able to:
View your Council Tax details
View your Housing Benefit details
Report a wide range of issues within the borough
Update your contact details
Some services previously held in MyAccount can now be accessed directly from forms on our relevant web pages.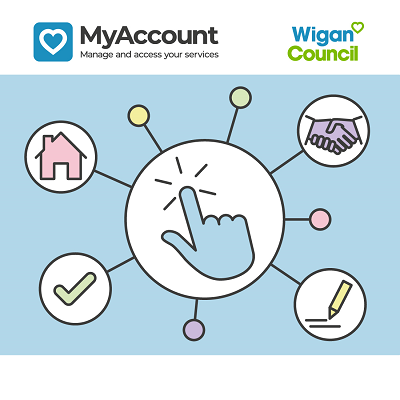 What's coming and what you can expect
We are working to improve the way you raise reports with the Council.
This development is being released in phases, so there will be a period of cross-over between the use of ReportIT and the new way of raising reports. We apologise for any inconvenience this may cause and will try to make the transition as easy as possible.
Whats new
For Council owned properties report:
An abandoned property

Another tenants untidy property

Another tenants untidy garden
Report/request:
Report fly tipping
Report a broken alley gate
Request an alley gate key
Report anti-social behaviour
Report graffiti
Report dog fouling
Report dog barking