Welcome to MyAccount
When you sign into MyAccount, you will be able to:
View your Council Tax details
View your Housing Benefit details
Report a wide range of issues within the borough
Update your contact details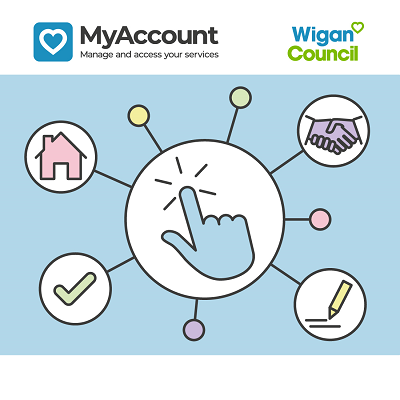 What's coming and what you can expect
We've been working to make it easier and simpler for residents to raise cases with us and track their progress.
As a result, from 1 November 2022 we no longer accept reports through the My ReportIT App. The app will now prevent you from submitting new reports.. Instead, you will be able to log environmental issues like potholes, litter, fly-tipping or anti-social behaviour on our website or via MyAccount.
For guidance on how to access the reports you previoulsy made through My ReportIT, please visit the Report IT Help webpage.
What's new
Report maintenance issues to us in relation to roads and streets.
Report neighbourhood concerns, such as anti-social behaviour and licensing complaints.